THE VINEYARD
As possibly the smallest commercial estate in the Cape, our vineyard comprises only 2,2 hectares, exclusively planted to Merlot vines. This small size allows for a caring and environmentally responsible viticulture, based on the latest knowledge and techniques, including Precision Viticulture (see inset or our info-poster about PV in Bein's vineyard-pdf).
We are certified by IPW SA (Integrated Production of Wine SA) for environmentally friendly and sustainable viti-viniculture from planting to bottling.
Bein Wine's vineyard is ideally suited for growing Merlot. It is situated on the cooler southern slopes of Stellenbosch's Polkadraai Hills, and is blessed with deep and highly weathered granite soils. The climate is Mediterranean with dry, sunny summers and sufficient rainfall in winter. And the proximity to the coast, with its beautiful panoramic view over False Bay, ensures refreshing breezes and sufficient air humidity. This is particularly important during the warm South African summer for a slow and even ripening of the fruit.
The vineyard was planted in 1996 by Luca and Ingrid Bein based on scientific evaluation.
The soil was lavishly prepared with deep ploughing and lime, to promote deep and strong root development.
Various clones of Merlot vines (MO192, MO12, MO36) were used to enhance complexity
Vines are trained to split cordon in a high 7-wire hedge trellis, with a spacing of 1 x 2.75 m, pruned to 6 bearers per running meter.
Computer-controlled, water-economising drip irrigation system is used, allowing supplementary watering during stress periods, based on continuous soil-moisture measurements and actual climate data.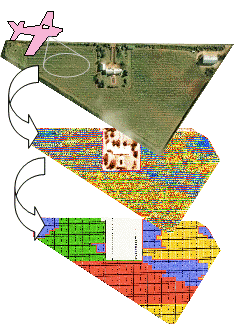 At Bein Wine, the use of Precision Viticulture allows us targeted management decisions according to zonal requirements, such as fertilising, water allocation, harvest timing and winemaking strategy.

In this way, the quality of each micro site within our vineyard can be developed to its individual potential, yielding several wines of distinctly different character from one single vineyard!