Bein Merlot in Switzerland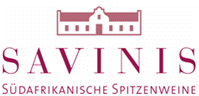 Bein Merlot is well received in Switzerland, where it is imported by the renowned wine import company SAVINIS, specialising in fine South African wines.
Have a look at their web shop and
order your Bein Merlot online here.
Contact Robert Schlag, the owner and manager of SAVINIS, directly in Muttenz near Basel, and he will gladly welcome you and help you make your choice.
SAVINIS SA
Bahnhofstrasse 48, 4132 Muttenz
Tel +41 61 461 3237
www.savinis.ch info@savinis.ch
Switzerland